Sensify has Offices in US, London and Spain and 12 years experience in the Internet of Things market. Our solutions address three huge global markets:
We offer "on-premise" or " in the cloud" solutions hosted on SAP Hana and:
A strong and rapidly growing base of marquee customers
A powerful partner network
A rapidly growing pipeline of business
An innovative cutting edge product development roadmap
Sensify is a recognised leading global supplier of Internet of Things solutions providing real-time visibility of high-value and mission-critical assets on the move or within a location, greater efficiencies in inventory management and asset allocation and monitoring of the location and condition of assets while on the move around the globe.
Our Enterprise grade software solutions include:
Sensify AssetTrace, an RFID and sensor-based tracking platform for monitoring and control of high-value assets;
Sensify GlobalView, for real-time SatCom-based in-transit cargo monitoring;
Sensify Telematics, for realtime telematics and HD video camera tracking of vehicles and fleets.
Serving many industry sectors, Sensify helps its clients meet today's challenges – receiving timely and important information on the location and condition of valuable assets, reducing losses of those assets and streamlining distribution and workflow processes that improve product quality and delivery.
Sensify provides solutions that allow our customer to manage their businesses more efficiently, save millions of $ of cost and create new, revenue-generating business models.
Our tracking and monitoring solutions integrate seamlessly with our clients' existing ERP and other management systems and can be deployed when you are ready – cost-effectively.
Sensify is based in USA, UK and Spain.  Sensify serves an impressive list of clients including high-tech, media, fleet management companies, the healthcare sector, aerospace and defence industries, and retail, transportation, logistics, and, among others. Our clients can trust that Sensify will help them meet their everyday challenges and exceed their expectations to gain a competitive advantage.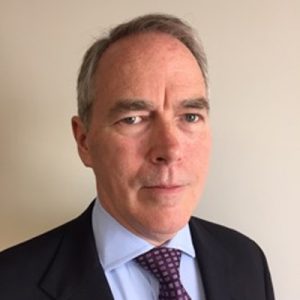 Richard M Horlick
Chairman
---
Richard graduated from Cambridge University in 1980. After three years in mergers and acquisitions, he spent 30 years in the investment industry both in the UK and the US serving at the highest level as President of Fidelity Management Trust Company, President Fidelity International Institutional and global chief investment officer of Schroders plc.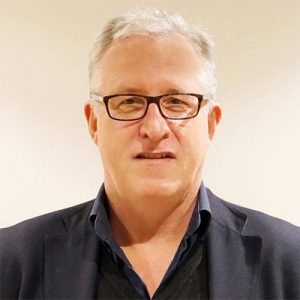 Tim P Horlick
Chief Executive
---
Tim graduated from Oxford University in 1983 with a degree in Politics, Philosophy and Economics. He qualified as a chartered accountant with Price Waterhouse & Co. in London and then spent 14 years in investment banking as a Director of Kleinwort Benson Limited and Chief Operating Officer of European Investment Banking for Salomon Brothers International.
Tim has spent the last 15 years in technology venture capital, where he set up and managed a venture capital business focused on enabling technologies for the mobile internet including 802.11 technologies, telco mediation software, RFID software and hardware and other related technologies. For the past seven years he has focused on overseeing investments in and managing and operating technology companies.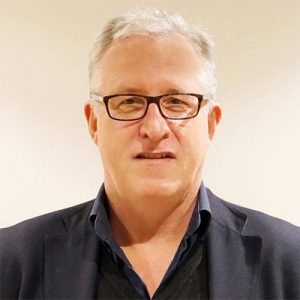 Tim Horlick
Chief Executive
---
Tim manages the business with a focus on strategy, financial performance, partner relations, key customer relationships and team building and recruitment.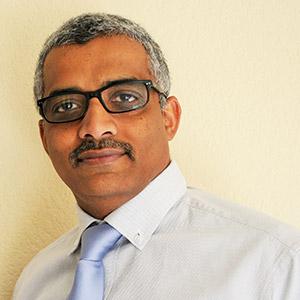 Sathish Gajaraju
Chief Technology Officer
---
Sathish heads up Sensify's development and implementation team. Sathish has extensive experience in deploying large multi-sensor platforms, PCI compliant solutions, ERP and EAI platforms as SAAS and multi-tenant offerings with a focus on law enforcement vertical.
Sathish has more than 20 years of software engineering especially in sensor based platforms, PCI compliancy and BIG data offerings. Prior to joining Axxera, Sathish served as Chief Technical Officer of Bartronics America Inc. At Bartronics, Sathish was instrumental in developing a patented RFID Cashless System. At Bartronics, he has designed several mobile applications for a wide spectrum of business domains including manufacturing, retail, public safety and health care, on iOS, Windows Mobile and Android platforms.
Prior to Bartronics, Sathish was instrumental in launching mobile applications for Law enforcement vertical as CTO of Orange County, CA based Infokall Inc. Sathish served as President of AIDC practice of Atlanta based Exxova Inc, a division of Bartronics. Sathish has a distinguished career working for companies such as SAP in Singapore, and Nedlloyd shipping in Singapore, Larsen Toubro in India.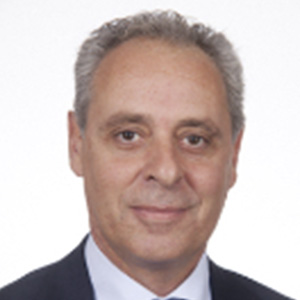 Fernando Rufo
General Manager Spain
---
Fernando´s activity is mainly focused on managing the expansion of Sensify in Spain, Portugal and Latin America. Sensify España also acts as a development and support center in coordination with the United Kingdom and the United States.
Fernando has developed his career both in the technology space with Orange, Siemens and others but also for the last 11 years building Office Depot in Spain. He brings to us all his experience in general management and corporate sales and a wealth of experience in the Spanish market.
Fernando has a degree in Computer Science, an IESE PDG Degree and a Master Degree in Banking and Finance in Pompeu Fabre University.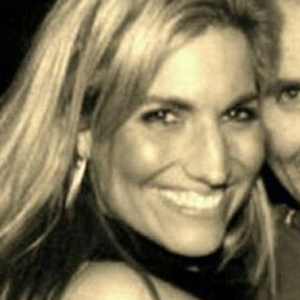 Renate Dannewitz
VP Marketing and Customer Care
---
Renate has many years experience in senior marketing and customer care positions with global companies such as British American Tobacco, Computer Associates and Dimension Data.
Renate has a diploma from Durban University of Technology and is a member of the  Institute of Marketing Management.
She is fluent in Englsih, Afrikaans and German.
Sensify is hiring.  For a role at Sensify contact us today!
Sensify provides equal employment opportunities (EEO) to all employees and applicants for employment without regard to race, colour, religion, sex, national origin, age, disability or genetics.
In addition to national, federal and state law requirements, Sensify  complies with applicable state and local laws governing nondiscrimination in employment in every location in which the company has facilities.
SVP Telematics Sales Position
Sensify is a global supplier of HD real-time camera telematics, asset tracking and inventory management solutions, leveraging satellite, GPS, RFID, barcode and other sensor based technologies.
Opportunity exists to build a successful career with a rapidly growing US camera telematics business.  $$$ substantial for the right candidate, based on performance.
The SVP Telematics Sales will be responsible for building and closing the sales pipeline and for managing and growing an existing sales team. The position requires proven experience in successfully closing big ticket sales to large fleets and vehicle operators, managing a sales team and building a sales pipeline. The individual must have leadership skills and have a strong work ethic combined with excellent communication skills. High energy, enthusiasm and team building mentality are a must.
5 years or more of selling into the telematics market with a leading US provider
5 years or more of selling SaaS solutions
Ability to sell and communicate with the C suite
5 years or more of managing sales people and new business teams
Skills and experience to develop a high performing team
Proven track record of consistent sales team quota attainment
Excellent verbal and writing communication skills
BS/BA degree
Must be authorized to work in the US on a full-time basis for any employee
Ability to travel
Location flexible